New College Administrative-Arts Building
The levelling of the land for the site for the new Administrative-Arts building, as well as the digging of the foundational trench have begun as per the architect's design and the structural plans. Soon the pillars of the new building should start coming up.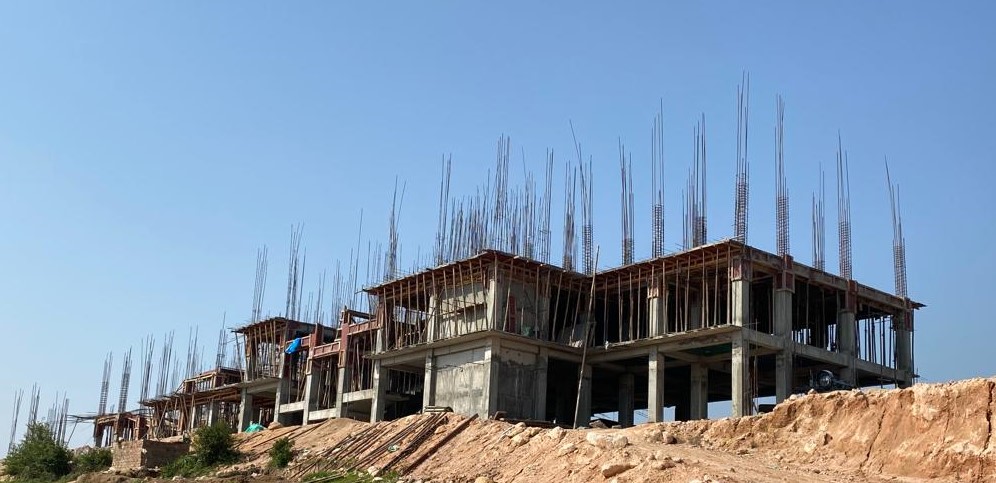 ---
---
Football Ground
With a grant received from the Chief Minister's special Fund from the Government of Meghalaya, a new football ground is being constructed at the college.
Most of the site levelling has already been completed. Presently, work is in progress on the drainage system to ensure the rains do not adversely impact the ground. The hope is that the ground will be ready by June 2023.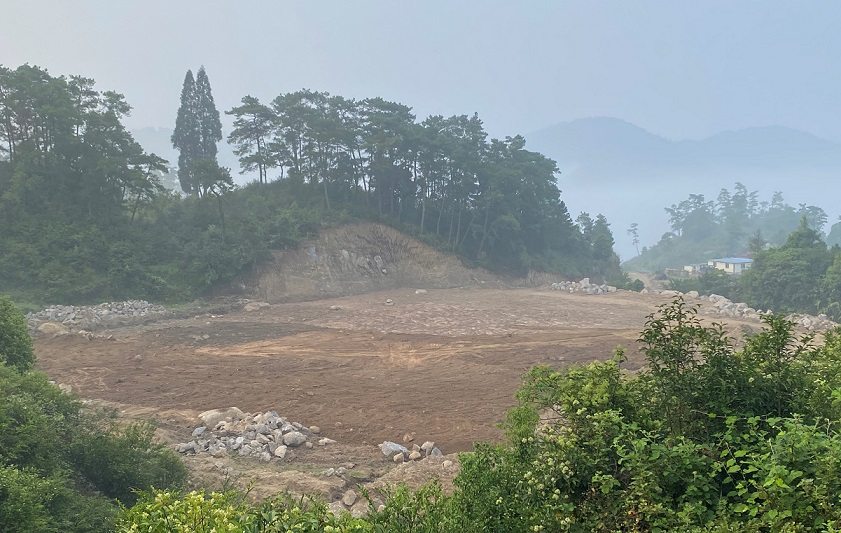 ---
Girls' Residence Hall
Work on the new Girls' Residence Hall, as depicted in the architect's rendition below, had begun but had to be stopped when the workers being attacked on campus. The money was redirected to another project and the college lost the funding. We have reapplied for funds and hope to be able to start the work soon.
The building will accommodate 150 female students and some religious sisters, and possibly also some female staff members. If all goes well, the plan in the future is to have two similar hostels for female students and two for male students.
---
---
The Higher Secondary Building
In April 2019, we broke ground for a new building that would have administrative spaces, 12 classrooms, staff rooms, etc., the kind of building that would meet the needs of an educational institution.
---
---
First School
Soon after receiving permission from the Directorate of Education to start Higher Secondary classes (Arts stream), the abandoned SSA structure on campus was remodeled, renovated and repurposed to start classes. The remodeled structure now had two rooms. The smaller room became the Principal's Office cum Staff room, while the larger room became the Cl XI classroom.
---
---
Initial Structure
On the land acquired in Umoid for the St. Xavier's institutions, there was an existing SSA (Sarva Shiksha Abhiyan) building. The village leaders had relocated the school within the village itself in order to offer its students easier access to the school. This building was repurposed and converted into the first Hr. Sec. school building.
---
---