---
MISSION STATEMENT
"Inspired by Ignatian values, traditions and spirituality, St. Xavier's Umoid seeks to form men and women of competence, conviction, compassion and commitment: who think critically, communicate effectively, serve compassionately, live faith-fully, and promote human dignity and the common good."
---
St. Xavier's is a private Catholic, Jesuit educational initiative located in Umoid, SWKH Dt. Meghalaya.
As a
PRIVATE
institution, St. Xavier's Umoid is self-financing and for its running expenses does not receive financial assistance from the Government.
As
CATHOLIC
, St. Xavier's is guided by the life and teachings of Jesus Christ and is committed to the pursuit of the truth. In all its policies, St. Xavier's upholds the teachings of the Catholic Church. It comes under the jurisdiction of the Diocese of Nongstoin.
As
JESUIT
, St. Xavier's has
Ignatian spirituality
at its very core. It espouses a time-tested Jesuit educational methodology, commonly known as the
Ignatian Pedagogical Paradigm
. It seeks to educate people to help create a more just, humane, and sustainable world.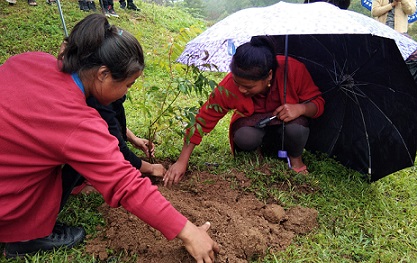 St. Xavier's Umoid is administered and sponsored by the members of the
Society of Jesus
, commonly known as Jesuits. The Jesuits are a Religious Order within the Catholic Church that was established in 1540 by St. Ignatius of Loyola and his companions.
St. Francis Xavier
, in whose honor these institutions have been named, was a founding member of the Jesuits and came to India in the 16th century.
In response to an invitation from the Bishop of Nongstoin in 2016, and recognizing the dire need for tertiary educational opportunities in the region, the Jesuits decided to establish a college in Umoid in 2018. Due to a shortfall in the students from the area who qualify for college each year, a Higher Secondary School was begun in 2019 (
pre-university
, as it was formerly known), with Classes XI and XII.
St. Xavier's Higher Secondary offers students the option of the Arts and Commerce streams. The school is affiliated to the
Meghalaya Board of Secondary Education
(MBOSE). The school plans to add the Science stream at a later date.
St. Xavier's College Umoid was begun in 2021, at the height of the pandemic. It presently offers BA classes and is affiliated to the
North Eastern Hill University
(NEHU), Shillong. In the future, the college hopes to offer students degree programmes in the Commerce and Science streams.