---
STUDENTS' HOSTELS
Due to financial restrictions, St. Xavier's College Umoid presently only run a Women's Hostel. There are plans to construct a Men's Hostel in the future.
---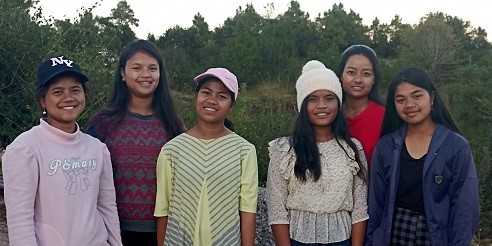 ---
A HOME AWAY FROM HOME: ST. XAVIER'S WOMEN'S HOSTEL
Besides providing students with affordable accommodation, healthy food, and convenient studying facilities, the hostel also focuses on the all-round formation of the students.
The hostel is run by the MSMHC Sisters, who have a rich history and tradition of educating, accompanying and guiding young women.
Admission preference is given based on a student's circumstances and need.
If there is room, students studying in St. Xavier's Higher Secondary School may also be admitted. Inquire in the College Office for more information.
Some financial assistance may be offered to deserving students.
---
OFFICE HOURS
The Hostel Warden will be available between 9:00am – 5:00pm on all College working days.
---
HOSTEL FEES FOR 2022
• Admission Fees: Rs. 2,500
• Caution Deposit: Rs. 1,000
• Monthly Fees: Rs. 3,000
Some scholarships for deserving students may be available. Monthly fees are to be paid in 11 installments. They should be paid in time. The fees could be revised, depending on inflation.
---
HOSTEL REQUIREMENTS
Hostellers are required to bring the following personal items when they come to the hostel, in addition to what is needed for their academic work (books and stationery, etc.):
1. Sufficient sets of clothes for college, home wear and for work.
2. Bedding, bedsheets, pillow, blankets, towels, and a mosquito net.
3. A box/trunk and lock to keep safe their belongings.
4. Eating kit: A plate, spoon, cup, water bottle and tumbler.
5. A bucket, mug and toiletries.
Try though it will, the hostel cannot guarantee the protection of the hosteller's personal property. Hostellers are advised not to bring expensive items that they could risk losing.
---
Download and view the
St. Xavier's Women's Hostel Prospectus
for more information.
---
---